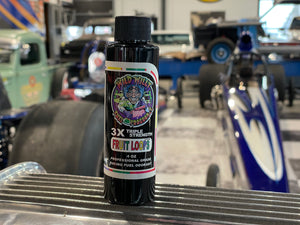 Where I Buy Race Car Parts/ Accessories in Canada
Hey everyone and welcome back to the blog. It is Brandon with you again and this week I want to talk about where we pick up our race car parts in Canada. I am going to share some classic spots we use and possibly some new places you might not know of yet where you can buy local!
Starting off let's go straight to my main source, Ogilvie's Auto & Fleet Service, or Ogilvie Motorsports. I am sure most of you all know the Ogilvie's are my in-laws and I work very close with them helping customers get sorted out with what products we can get and pricing. Right now, Ogilvie's is an official K&R Performance Parts Dealer as well as a Motorstate dealer which gives them access to a majority of performance or drag race related parts for anything you could need. Give me a call or send a message if there is anything I could get you information on from tires to electronics then just let me know!
Another great Canadian product dealer is Octane Performance, located in Quebec, who brought Pro-1 Safety Products into Canada. Pro 1 makes some of the best safety equipment on the market from full fire suits to gloves and other safety equipment. Octane Performance has now expanded their Pro 1 Safety products across the country to T&T Motorsports in Western Canada and JNB Racing in the Maritimes. Check out their products online and let them know BracketLife sent you!
We use Fast Eddie Racewear for our personal custom fire suits, as well as all Impact and Simpson race products. Fast Eddie is a great Canadian company for custom apparel such as t shirts or crew shirts with wild designs. We have used them for years long before Rachel and I began running BracketLife for different event shirts such as what we used for the Jim Parkhurst Memorial Event T-Shirts.
And to finish off we could not go any further without talking about BracketLife bringing Wild Willy Fuel Fragrances into Canada. I was impressed by how certain race cars would stand out so much from their exhaust scents I needed to have it. So, we got set up with Wild Willy and now keep 15 different scents in stock. And if you are not sure how well they work then all you need to do is ask the Grand Bend Motorplex staff what they think about the Fruit Loops scent I run in my car!
To finish this weeks blog off after I just shared with you 4 great Canadian companies, I wanted to remind you (and myself) that Valentines Day is coming up soon! If you were unsure of an idea for your spouse, then maybe something from one of these or the countless other local companies could help you out!
See you next time, 
Brandon Barker
---
2 comments