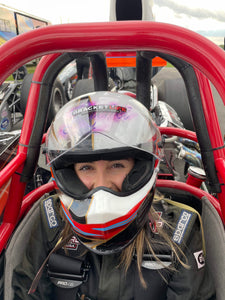 What's On The Agenda For 2022
Hello BracketLifer's – and welcome back to our blog! It's Rachel this week and I'm writing this on a Tuesday afternoon, which for me is VERY exciting! Last week, I officially dropped down to part-time at what used to be my full-time job to pursue BracketLife more steadily! We've got so many big things in the works for our brand, and I can't wait to get started on them! I have to say, running a company, racing every weekend and working full-time is no joke! But now that we are in the off-season and I've reduced my hours at work, I am ready to dive into BracketLife Brand full-time.
Over the past couple of years, I have found myself very fascinated with the online e-commerce and social media world. Which makes a lot of sense when you think about what BracketLife is. So naturally, my biggest goal (and focus) for BracketLife right now is to expand our online community and hear directly from other BracketLifer's themselves. When we first launched BracketLife, we had bracket racers sharing their racing stories with us and I would love to get back into that and hear more from our community.
 Not only do I want to hear from our community online, but I also want to get out and meet you guys in person! A large part of our community is from the United States (roughly 75%) and with the pandemic, we haven't had a chance to get down racing in the US. Next year we have big plans to get down to some of the races in the US and potentially even some in Western Canada. We hope to see you guys in 2022!
I am also excited to share that we have four new apparel items hitting our online shop next week! These items are the perfect Christmas gifts and are launching just in time to begin your holiday shopping. Stay tuned for more details on our email list + social media channels!
Thank you for all of your support. I am so grateful to all of you.
Catch you next-next week, 
Rachel Ogilvie
---
3 comments