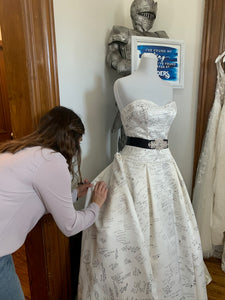 What I've Been Up To Lately
What's up BracketLifer's, it's Rachel here! If I'm being honest I didn't have a specific topic this week that I wanted to talk about, so instead of talking about one specific thing, I am just going to share a bit about what we've been up too lately! Since the racing season has ended, I feel like I'm running a bit like I'm on autopilot. We've still be busy as ever working full-time, but we have also been working on some really cool ideas and products for the shop (stay tuned)!!
On another note, two weeks ago we headed back home to my parents' house to store our dragsters and toterhome for the winter. Four years ago, my dad built a new garage specifically designated for the race cars. Turns out, this was one of the best decisions he ever made because we spend every weekend during the off-season hanging out here! Brandon spent the weekend with my dad and his brother getting the cars parked in the shop and pulling out the engines in the dragsters to get freshened up over the winter. The ladies of course came to visit the odd time, but we were out shopping for something very special instead.
My mom, future mother-in-law, and my sister (maid of honour) loaded up with me to pick out my wedding dress! It was quite the experience wearing masks, social distancing, and facetiming my bridesmaids (due to the current restrictions, I could only bring 3 people with me), BUT I did say YES to the dress! I even got a veil – something I never thought I wanted or even liked for that matter! Fun fact: When you say yes to the dress at Sinder's Bridal House (the place I bought my dress) you get to sign their wedding dress in the lobby!! I'm one step closer to becoming Mrs. Barker!
I never thought I would be planning my wedding in the middle of a global pandemic, but the world has an interesting way of shaking things up! My next wedding task is bridesmaids dress shopping – and it will be no small task. I have 6 bridesmaids, a junior bridesmaid and a flower girl – but the bridal stores are only taking 3-4 people at a time – so it's going to involve multiple dress shopping appointments! But that's enough about the wedding for now.
This past weekend we celebrated what used to be my least favourite holiday of the year – Halloween! As a kid, everything scared me! I hated getting dressed up (I wore the same cow and clown costume for years) and trick or treating was terrifying to me! But now that I'm older, I love getting dressed up and handing out candy to the kids! This year, Brandon and I dressed up as Maverick and Goose from Top Gun! It was probably one of my favourite costumes I've ever had and we spent it with some of our closest friends. It was a nice weekend to decompress and eat a few too many candy bars!
As the cold weather is quickly rolling in and the holiday season begins, we are working on adding some new products to the shop and creating some exciting holiday offers just in time for Black Friday/Cyber Monday! We will also be flipping our social media back to feature YOU guys! Submit your bracket racing stories today for a chance to be featured on our social media. We are all about celebrating bracket life and we'd love to hear your story!
Thanks for reading and I'll catch you next-next week,
Rachel Ogilvie
---