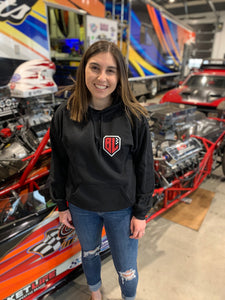 Our NEW! Piston Collection Launch
Hey BracketLifer's – Happy Launch Day! In case you didn't know, today is the day our new Piston Apparel Collection is launching to the shop! So, this week I'm sharing the inside scoop on how you can get your hands on these new items!
ONLINE SHOP – Of course the easiest way to grab our new items is to purchase them on our website. Once you are on our website, click the 'SHOP' tab, then find which item(s) you want to purchase, pick your size and click add to cart.
*Shipping* – if you live local to us (or race with us at the track) be sure to select 'local pickup' at checkout to save you money on shipping fees. We will reach out to you to arrange pickup or bring your order to the racetrack!
If you are ordering more than four apparel items, be sure to use our discount code 'BUNDLE10' at checkout to receive 10% off your order.
MESSAGE US – If you don't have a credit card to grab our apparel through our online shop or just prefer to place your order directly with Brandon and I, we can do that! We have tons of customers who prefer to pay with cash or e-transfer and we are happy to accommodate. 
Reach out to us on Facebook, Instagram or email (bracketlifebrand@outlook.com). 
AT THE TRACK ­– If you race with us every weekend, then you know our motorhome is filled with ALL of our BracketLife Brand products, and this year that won't change! We will have all of our apparel available for purchase at the racetrack (no pre-ordering required). 
We hope you love our new apparel collection! And with the launch of this new collection, you'll notice that we've moved some of our older apparel into the 'Limited Time Offers' collection. Be sure to check out this collection and grab some of our older apparel items while you still can! We won't be restocking those items. 
Catch you next-next week, 
Rachel Ogilvie
---