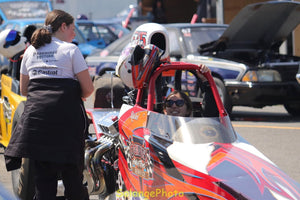 New Off-Season Project
Hey guys and welcome back to the blog! It is Brandon back with you this week and I want to tell you about a new project Rachel, and I have been working on. Now we are not 100% sure yet of when this project is going to launch or what is going to come of it.
We have been creating a program to teach people who are new, just starting out, or are inexperienced, how to bracket race. This program would focus specifically on the basics of bracket racing such as understanding the numbers on the time slip and the math to come up with them, how to use a delay box and what using one does for you on the starting line.
The program idea came from talking about how to grow our sport. We looked at the various places new racers could come from and whether that be racers who have cars and stick to test & tune events or racers completely new to the sport. Something all these people have in common is they can look at the concept of bracket racing and it can be very intimidating. An interesting point coming from this is that there are not many places easy to find information on what the heck is happening.
That is what we would offer through our program, a place for beginners to understand the basics, racers looking to try out a new class or to increase their racing IQ. I will be honest this program would not be the place to go if you are a racer who has been around the block and has found success and are looking to turn your program up to a more elite level. But we would hit all the basic principles so that you have a comfortable understanding of the sport and can then continue to improve your knowledge and skillset on the track.
So let us know what you think in the comments and if this is something that would interest you. Also, if an idea or topic comes to mind that could be a good addition to the program let us know! We are still working on the initial stages of our program, but it could be something you see in the future.
Thanks, guys, for the continued support and I look forward to hearing all the responses.
Brandon Barker
---
1 comment