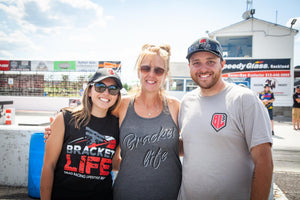 Easter Weekend Sale ALERT!
Can you believe we are already halfway through April?! Time is flying by and with only 5 weeks until the beginning of race season, all hands are on deck to get the race cars ready! In case you couldn't tell already, it's Rachel back on the blog this week!
As we continue to spend a lot of time working on what's to come for this year's racing season, I wanted to jump on here quickly for two reasons! One, to wish everyone a Happy Easter Weekend, and two, to share that we will be hosting an Easter Sale this weekend on our shop!
Personally, I love Easter! It's always been one of my favourite family holidays. I loved dyeing eggs as a kid, the easter egg hunts in the morning, all the pretty spring flowers and the pastel colours that come along with the holiday. Now that I'm older, I definitely still love the décor aspect of Easter and making fun easter themed desserts for family dinners. This year, I am tasked with making a delicious carrot cake!
And because I love Easter so much, I thought it would be the perfect opportunity to host an Easter Sale! From now until Monday, April 18th at 11:59 PM EST, enjoy 15% off all orders. Let us help you look your best when you roll into the racetrack for the first time this year!
I hope you all have a great Easter Weekend! Thank you as always for your support!!
Catch you next-next week,
Rachel Barker
---